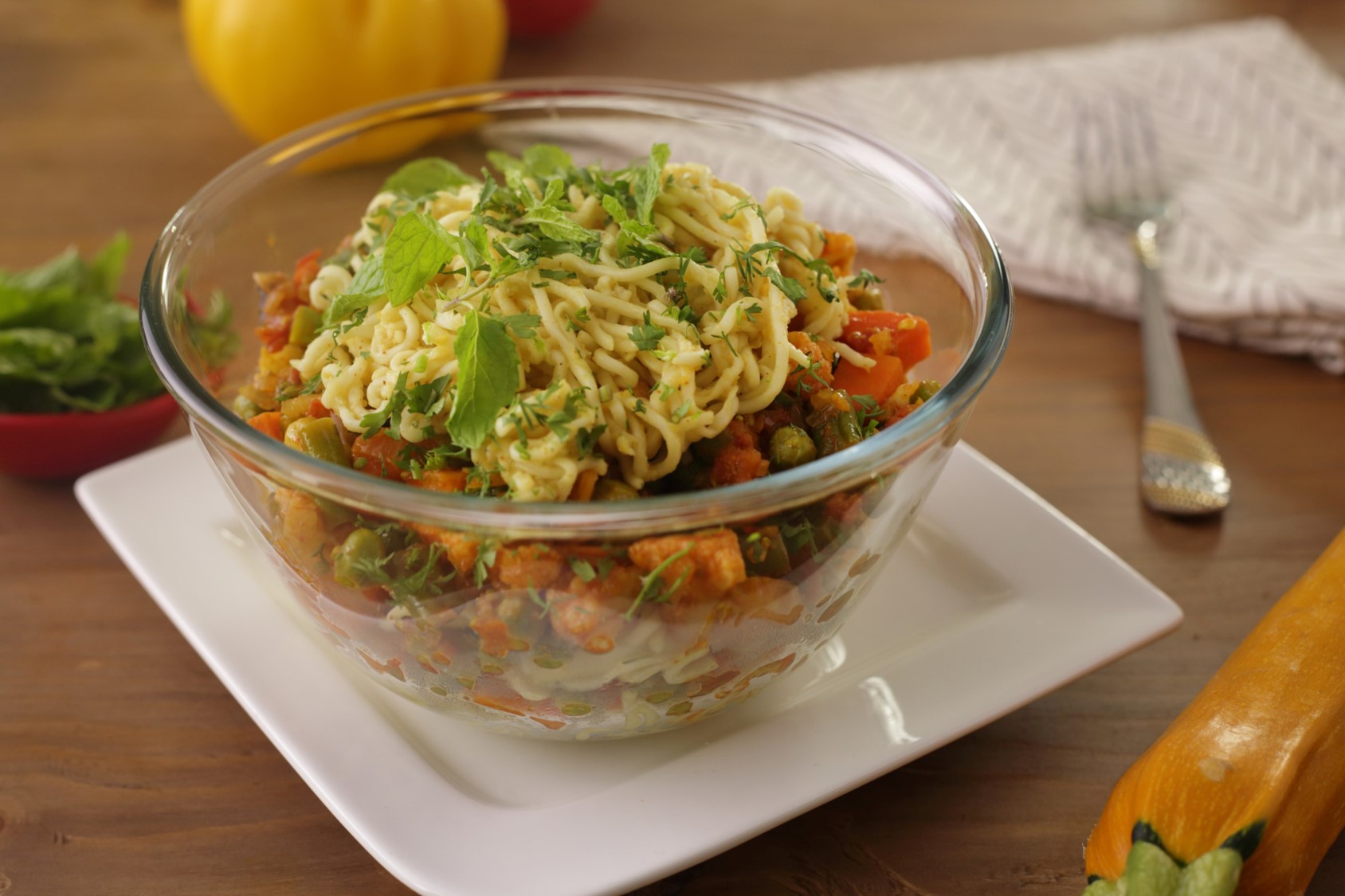 Chillies, Green - All Varieties (Capsicum Annum)

(1 chilli, chopped)

Maggi Masala Noodles

(1 pack)

Cardamom, Green (Elettaria Cardamomum)

(1 green cardamom)

Cinnamon

(1/2 inch piece)

Coriander Leaves (Coriandrum Sativum)

(Chopped)

Coriander Seeds (Coriandrum Sativum)

(coriander powder)

Fennel Seed

(fennel powder/ saunf powder)
Heat oil; add the green cardamom, cinnamon and cloves. Then add the onions and garlic and sauté till brown, add the tomatoes and green chilli and cook till tomatoes soften.

Add red chilli powder, coriander powder and saunf powder and fry for a minute. Add the chopped vegetables and peas and cook till tender. Add salt to taste.

Cook MAGGI 2-Minute Noodles as per pack instructions. In a serving dish put half the cooked MAGGI Noodles, then put half the cooked vegetables. Put the remaining MAGGI Noodles and then the vegetables over it.

Serve hot garnished with coriander leaves.